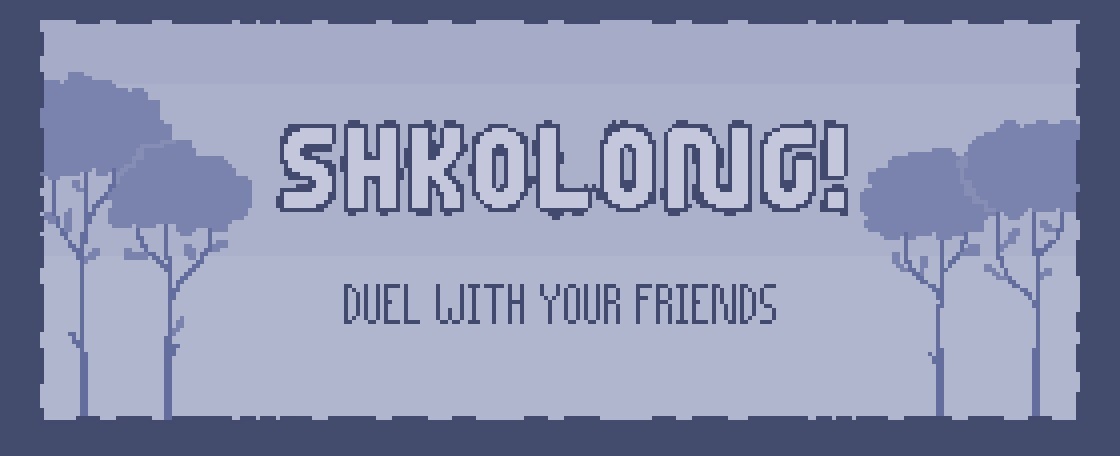 Shkolong!
A downloadable game for Windows
WHAT IS SHKOLONG!
Shkolong! is a 2 player duel game by which you can get amused.
In this game after a few seconds a keyboard key is shown on the handgun in top of the screen. the one can shoot first who press the key sooner.
The duel winner is the one who kills the counter for 3 times.
The game is fully developed and is ready to downloading.
Hope the game to be enjoyed.
---
Recent Update:
The annoying prank on the loading screen was removed
Menu button bug after reastarting: Fixed
---
"ESC" bug in credit screen: "Back" button was added.
While loading, some TIPs whould be shown.
Resolution bug: Fixed
Texture missing: Fixed
Low FPS on 1366x768 display and lesser: Fixed (Aspect ratio auto adjustment)
Splitted keyboard Mode added.
Some other small changes and improvements
---



Appreciating the help of:
AliHossein Ghassemi
Sepehr Farrokhnia
Farshad Ghassemi
Kamran Golshahi
Game developer:
Peyman Ghassemi
Install instructions
Extract "shkolong!.zip" and run "SHKOLONG!.exe".